Who hasn't spent hours scrolling through the knitter's dreamy feed of colourful chunky knits and love-filled stitches? Nicole, a.k.a The Knitter, started her brand in 2015 after falling in love with knitting whilst making her first ever project; a black jumper that was never quite finished. Now stocked on Net – A – Porter, Nicole's turned what was a hobby into a certified knitty brand with fans all over the world. We immediately fell in love with her and her magical knits, and after a quick DM and a chance meeting in London, our dreamy collaboration was born!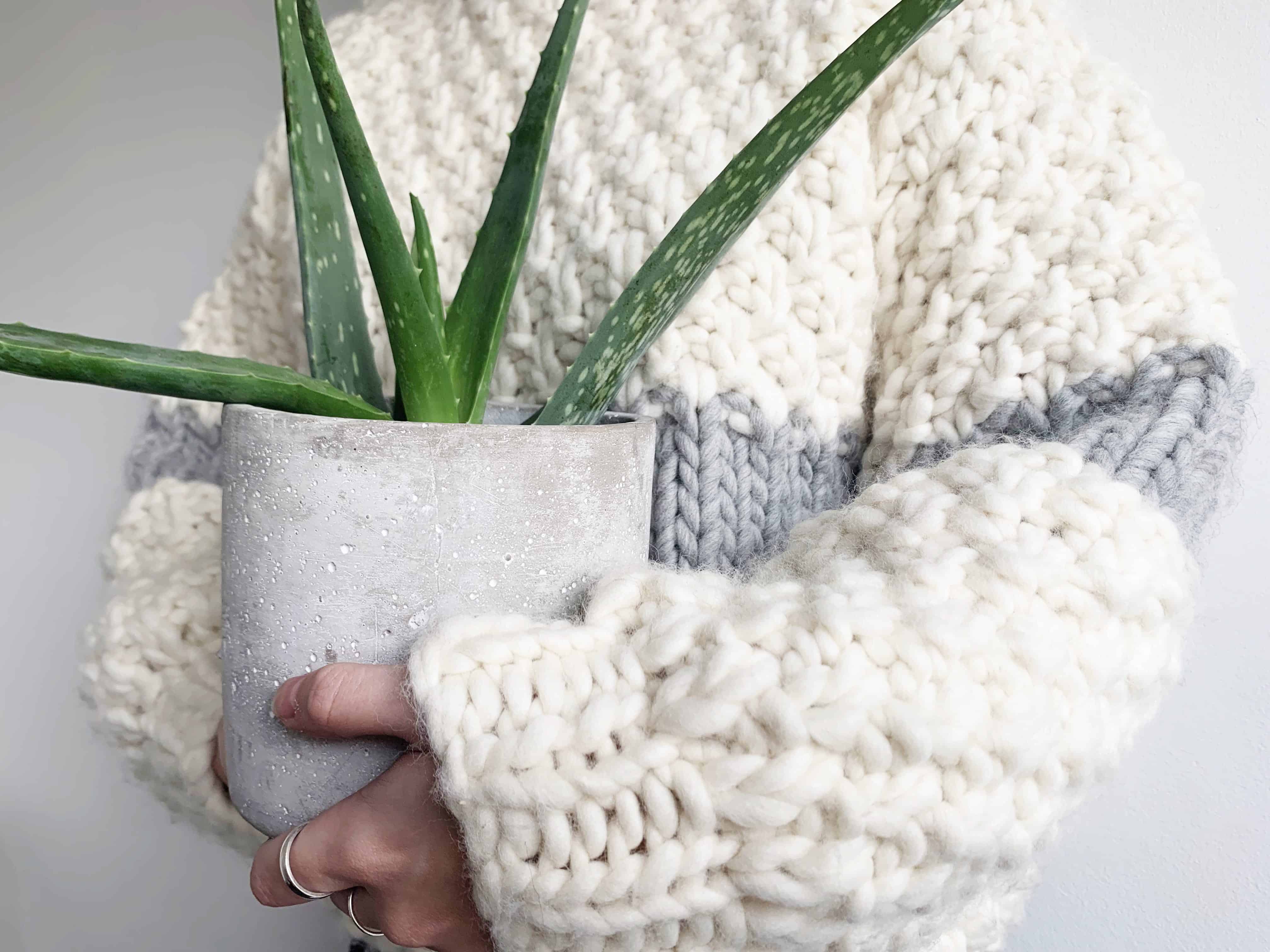 Nicole shared some insight into her inspirations, including: "Winnie the Pooh & the 70's. My beautiful friend and talented illustrator, Kelly Thompson is always inspiring me too. She dresses in the best colours and sometimes I think of making knits with just her in mind." Our iconic Crazy Sexy Wool was the perfect fit for Nicole's designs – chunky and squishy with amazing stitch definition.
And so, Mr. Honey Bear and Little Honey Pot were born. Mr. Honey Bear is an intermediate kit and is a slouchy, cosy cardigan, with honeycomb stitch detailing on the sleeves and down the back. We want to wear it out to show it off and snuggle up inside in it all at the same time! The Little Honey Pot jumper is made using one of our all time top stitch crushes, the moss stitch. With a cute little rib neck and stocking stitch stripe through the middle, this intermediate kit is the perfect jumper for newbie knitters wanting a little challenge, or for stitch novices to whip up in the winter.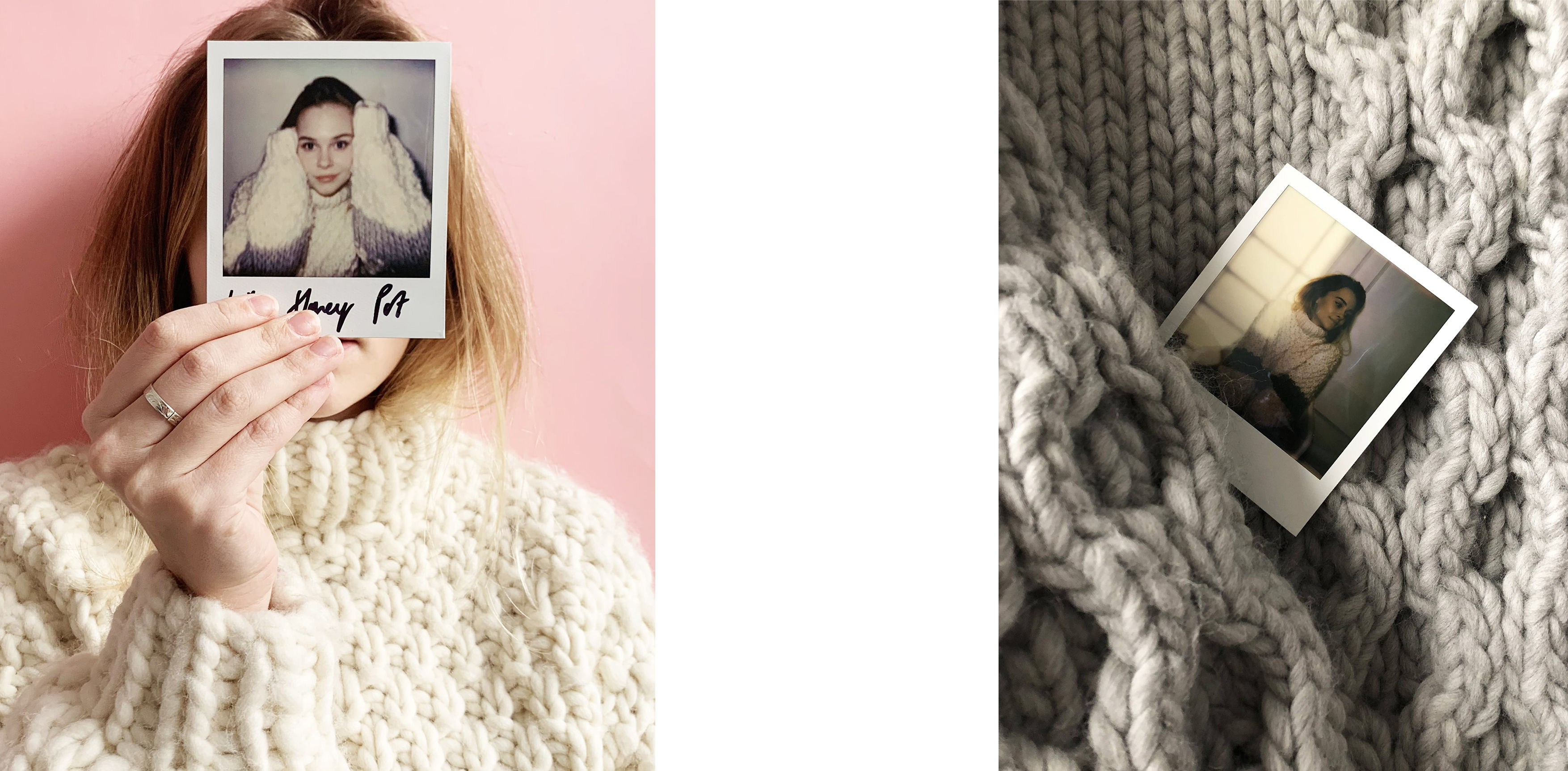 We love these honey garments so much we knitted them up in a few different Crazy Sexy Wool colours and shot our lovely Social Media Exec Marnie in them (Next Top Model, here she comes!). We used an old school polaroid 600 camera to shoot the photos to create that mystical fairy vibe that Nicole encapsulates, and used Jade's lovely office as our studio. We hope you love it as much as we do.