Part of our mission at Wool and the Gang is to get the whole world knitting, we want to reach people in every corner of the planet. The best way for us to do that is the internet, but we believe in the IRL experiences as well. We're lucky to have lots of lovely stockists from Paris to Puerto Rico and we want you guys to get to know them.
For our first ever Stockist of the Month, we'd like to introduce you to Playwool. Based near Seoul in South Korea, Playwool have been part of our gang almost since the very beginning.
Where are you based and how long have you been there?
Seoul and also other cities near Seoul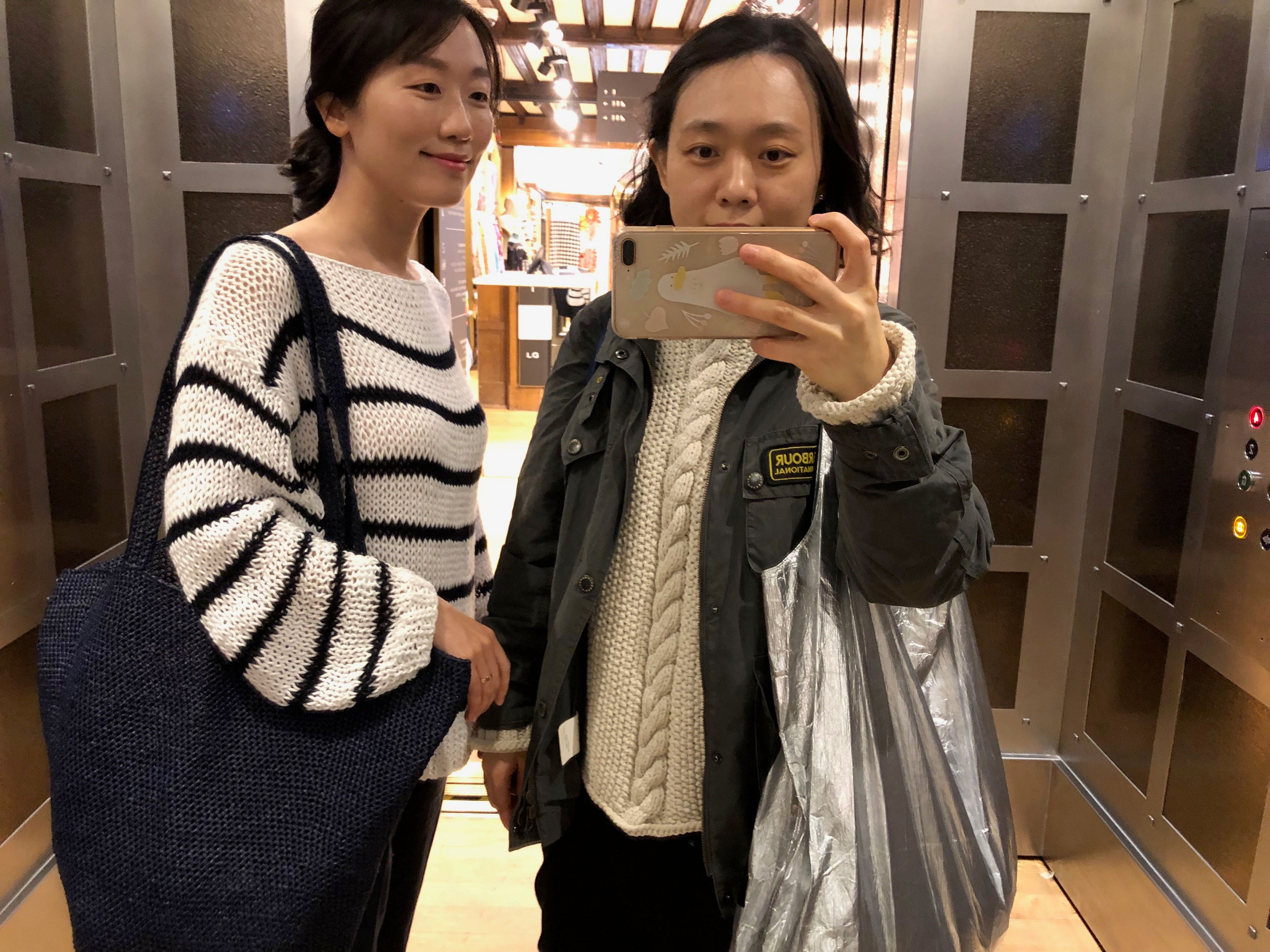 Sayoung (left) and Nayoung (right) rockin' some classic Wool and the Gang pieces.
When did you first join the Gang?
One day Sunyoung texted me; 'Nayoung! I found really cool thing in New York. You'll love it!'
Sunyoung went to New York and visited WATG's New York store. And she brought me a 'over my shoulder kit'. It was my first kit. It was October 2010.
We fell in love with Wool and the Gang. And September 2013, we made our first order as a stockist.
What's your favourite WATG product?
It's hard to choose one. I love ALL yarn collection from Wool And The Gang. But my first love is 'Crazy Sexy Wool'.
Where's the best crafting spot in South Korea?
These following three places are neighborhood, Hannam-dong in Seoul.
Check their instagram for details;
Textile design Studio : @fivecomma_studio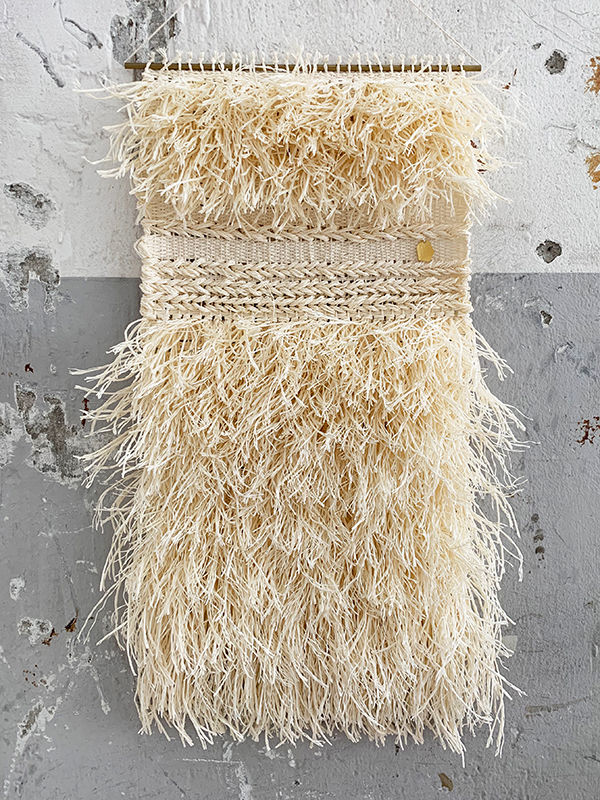 Glass work : @ouglasswork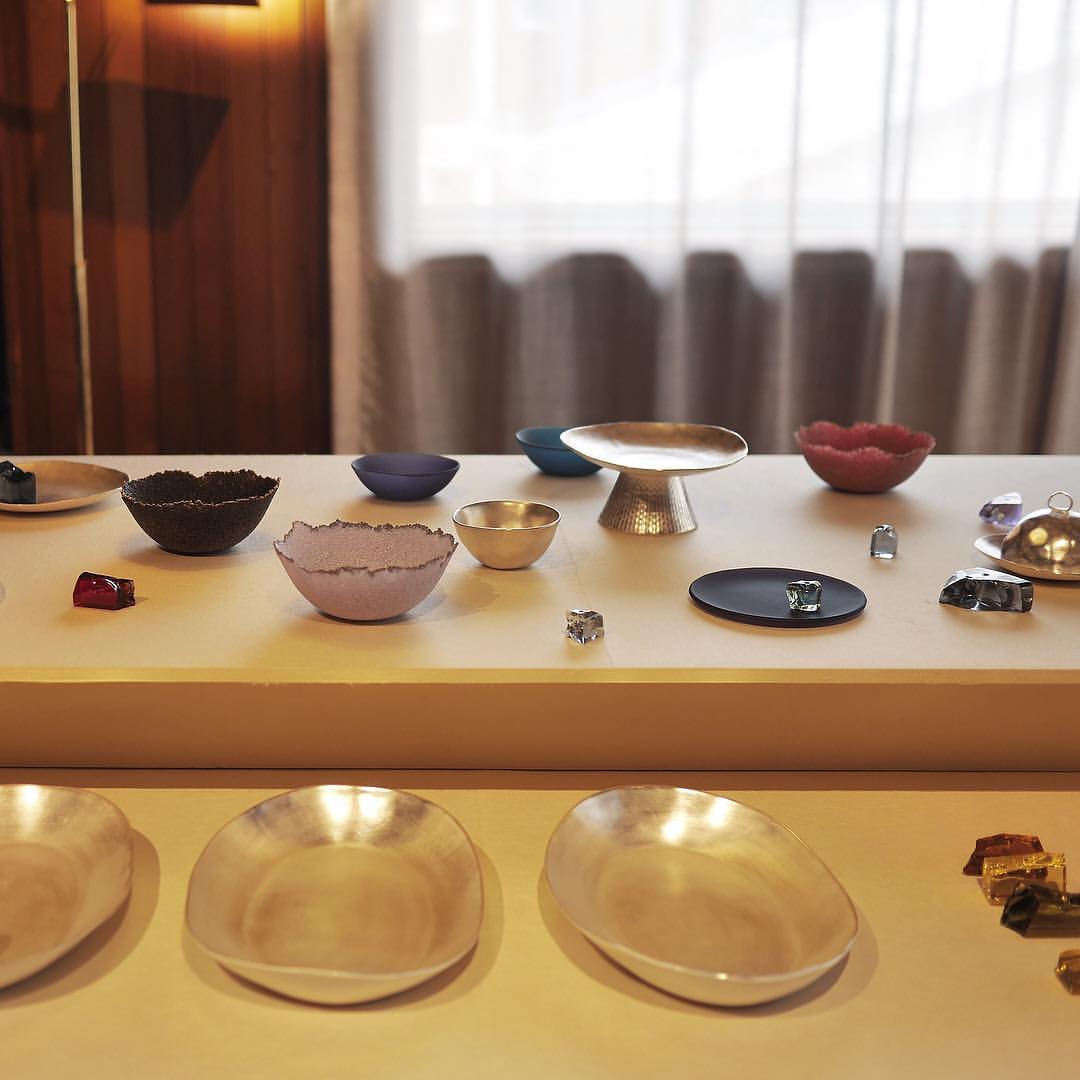 And of course for knitting, it would be our pop-up store, playwool!
We're planning to have a pop-up store for this upcoming Fall/Winter.
Best place for dessert in South Korea?
Maison M.O! This place is one of my favourite places for dessert. Try anything, you'll be never disappointed. Specially, their Madeleine is best in the world! Last time, I ran into 'Bong Junho' at the store. (A famous movie director who won the 'palme d'or' from Canne film festival 2019.) I think he must be a regular customer.
Instagram: @maison_m.o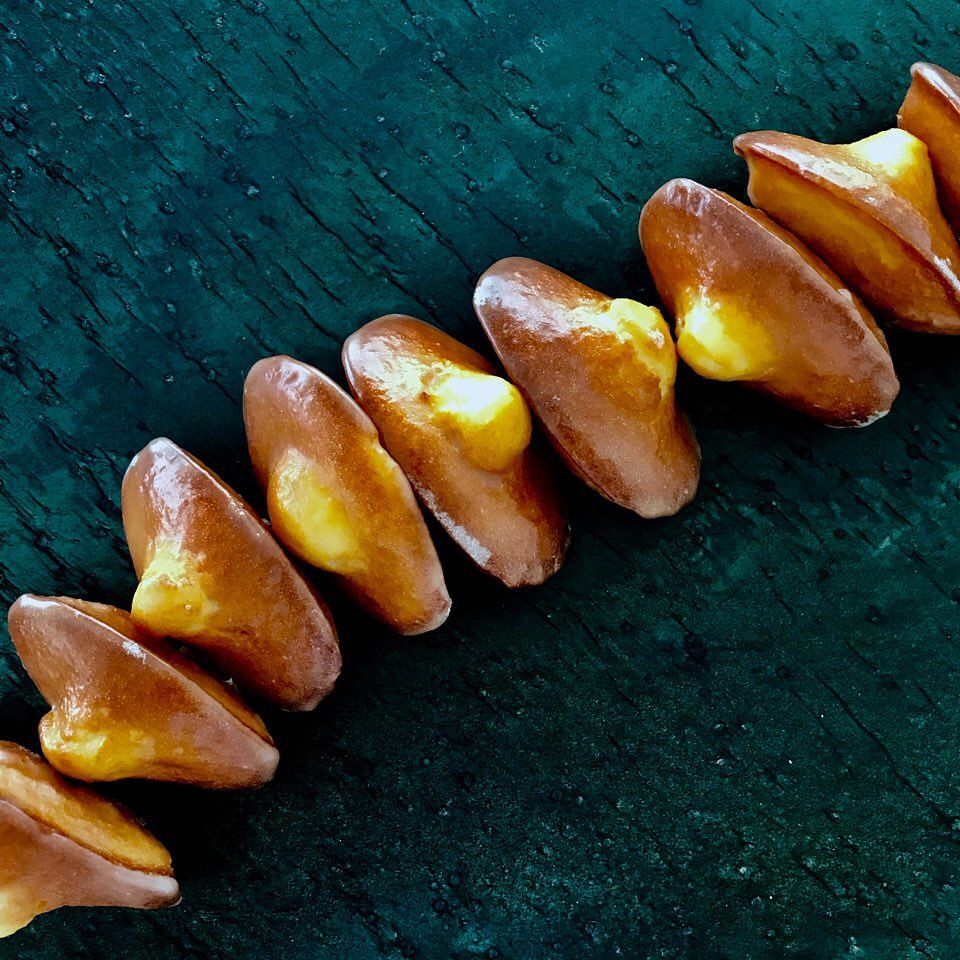 Your favorite restaurant in South Korea?
Grand Hyatt hotel Namsan's poolside barbeque.  From Seafood to Meat, their food is amazing. It's so romantic having a dinner by the poolside and the sunset view is stunning. Recommend for the special day!
Instagram: @grandhyattseoul
What's your top local tip for people visiting South Korea?
Seoul is quite big. Follow Korean people who have many followers on instagram. They'll show the most popular places.
Also I recommend Jeju island. (the south part of country) There so many flights from Seoul to Jeju and it takes only 1 hour. Jeju is a volcanic Island. The scenery is exotic and beautiful. There many beautiful and clean beaches. Best season to visit is Spring and early Summer.
Where's the one place we need to go in South Korea?
'Seoul Forest' area. There are many cafes, restaurants and shops around this area. And if it is first time to visit in Seoul, I recommend staying near 'Gwanghwamun area' which is north part of Seoul. It's close to 'Hanok village' (traditional Korean style house) and many attractive galleries.
If you could live anywhere else in the world, where would it be?
France. Sunyoung and I both we had spent some time of our 20's in France. We speak a little French and we have always some nostalgia (not sad at all) for France. Also I love Thailand. It was my honeymoon destination. I love the clear sea and hot and sunny weather always.
But I love my country where all my family live.
What's your top tip for knitting or crochet that totally improved your knitting game?
I learned most of techniques of knitting and crochet from Youtube. Find the videos if you don't know and watch them again and again and again. Besides it's all FREE!
And finally, if you had to choose between knit or crochet which one would it be?
I learned first how to knit. I didn't like crochet that much. I thought crochet is not my style but it was prejudice. Now I like also doing a crochet. It's thanks to Wool and the Gang. My first crochet project was 'Brady Basket' I made this during my trip to Lisbon.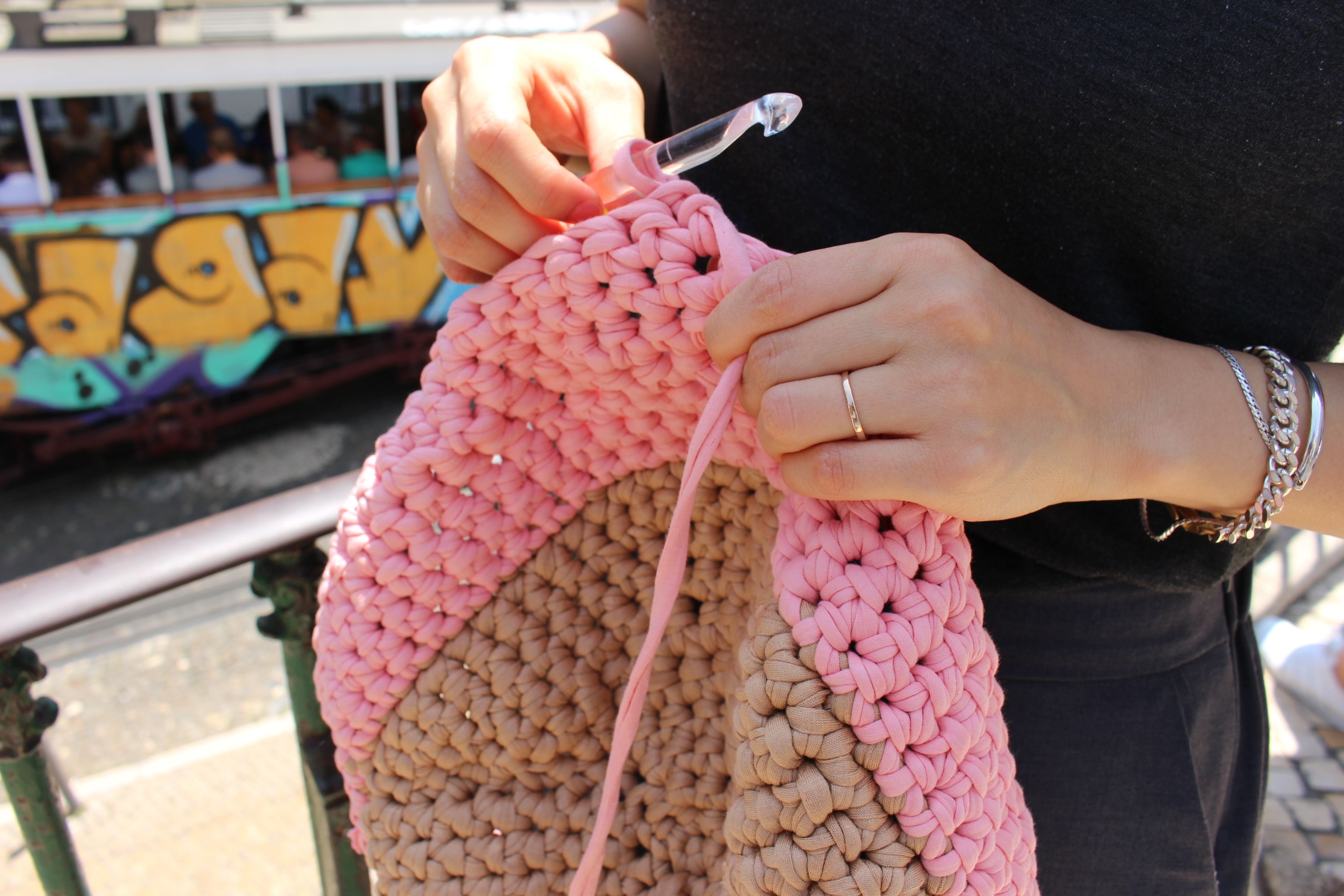 Follow them on Instagram here, or take a look round their site.