We know we shouldn't say this, but we don't actually mind summer coming to an end and the nights getting longer, to us this means more knitting time and therefore, more knits! Knitting isn't a hobby, it's a lifestyle, and a big part of that is getting comfy under a blanket to knit another blanket, right guys?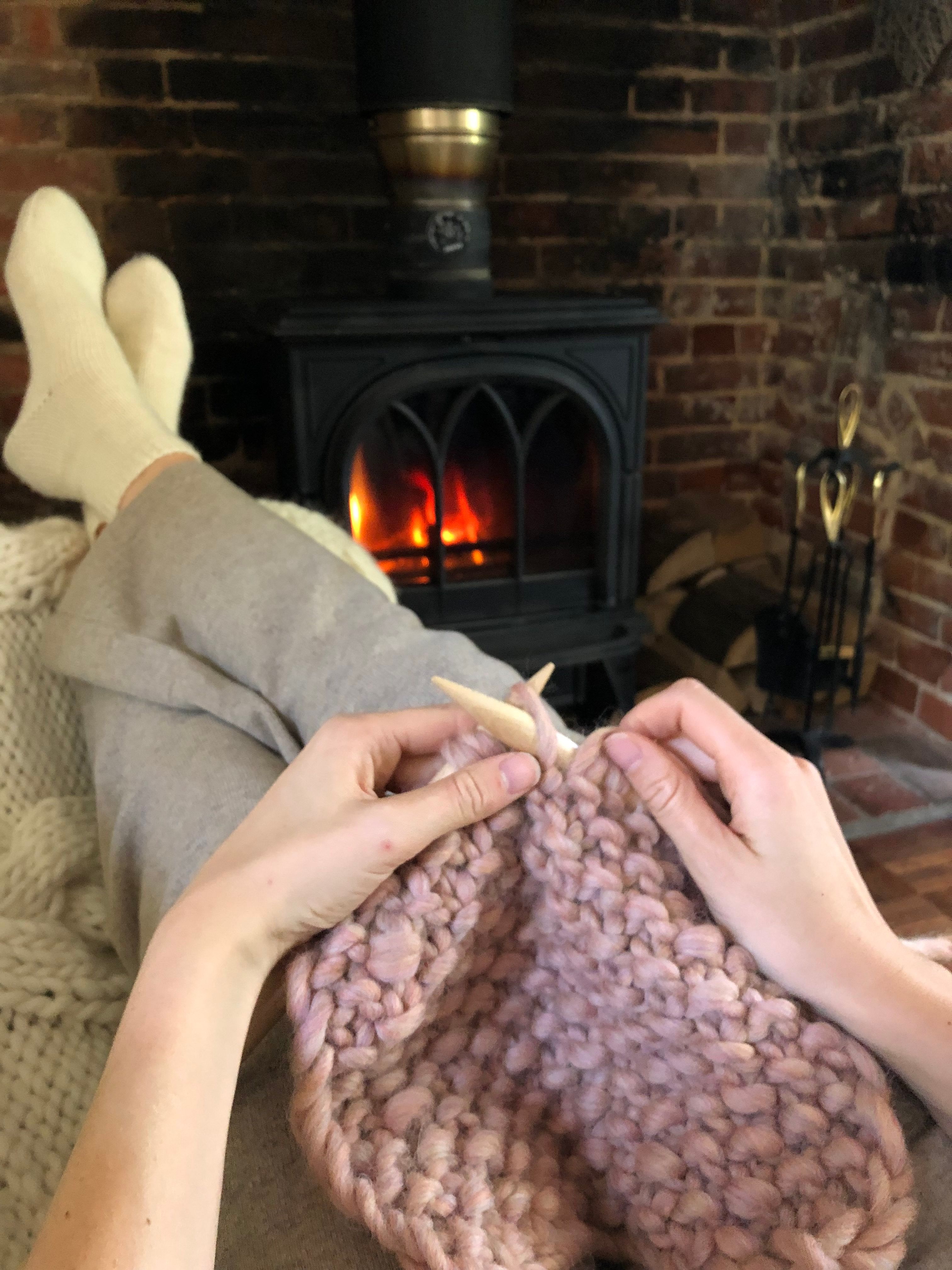 For our latest collection we wanted to encapsulate all the glorious cosyness of a knitter's winter. To us cosy means chunky socks, hairy legs, tangled 'Foxy Roxy' hair and misty windows after morning showers. It's when we get to dig into our wardrobe and find that woolly turtleneck sweater we made three years ago, and get cracking on matching scarves for the entire family.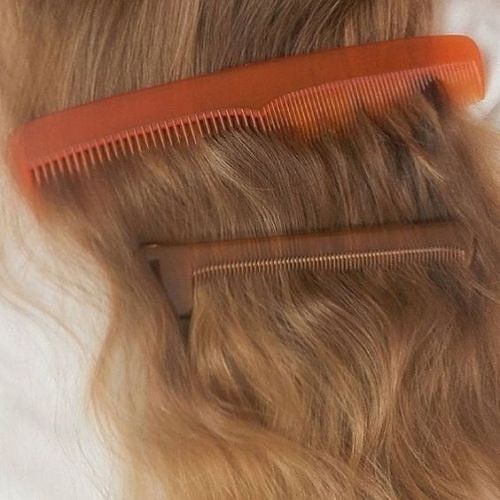 To turn this feeling into kits and to get the stitchy juices flowing, we watched one of our all time favourite winter films 'The Holiday'. Not only does it feature our dream cottage, Cameron Diaz also wears some of the best cabled socks and fluffy knits we've ever seen.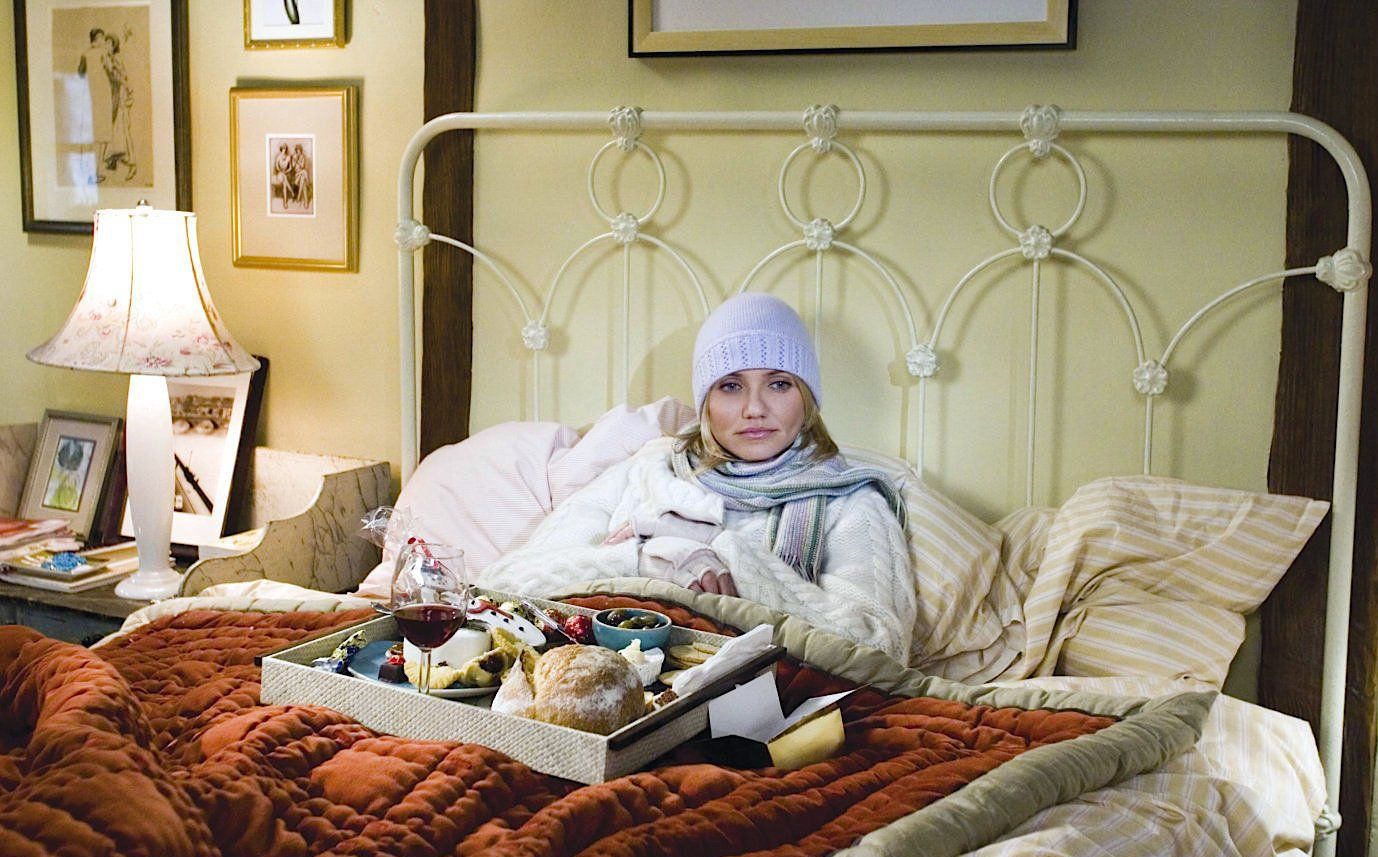 After spending too much time watching movies and on Pinterest, we got started with yarn and decided our Crazy Sexy Wool, Take Care Mohair and Feeling Good were the best candidates to fulfil our Cameron Diaz and Jude Law dreams. After designing some new neutral colours to add to the collection, including a marled 'Mineral Pink' and rich 'Brown Sugar', we got cracking on creating the ultimate winter woolies.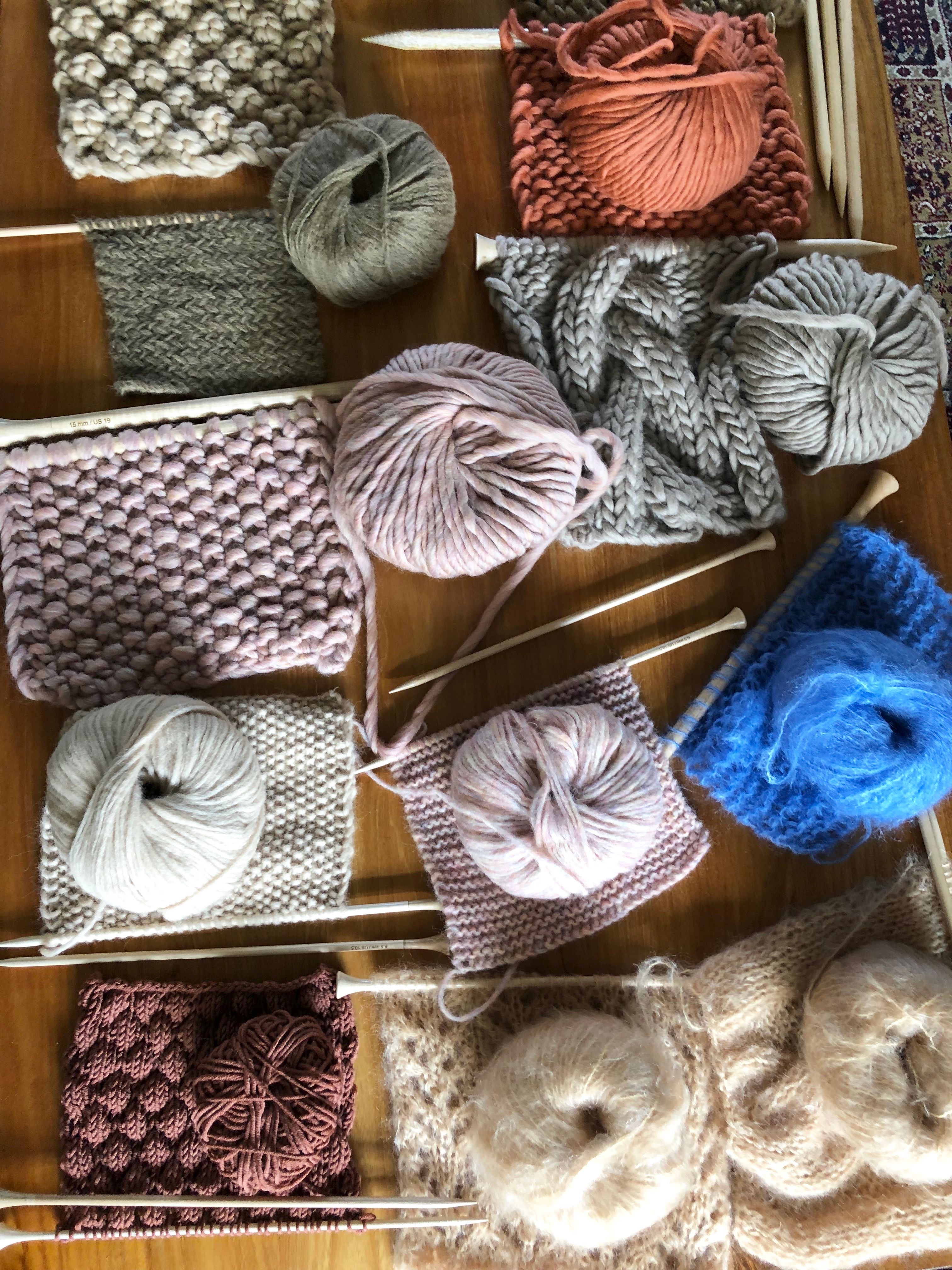 It was all about the texture in our sampling, we wanted cables, bobbles and more bobbles! For the confident stitchers we made the 'Winter Outside' set, a matching sweater and scarf combo that uses our signature Crazy Sexy Wool and the trinity stitch. We also decided it was time to make some Super Trouper kits for the grown ups, our 'Jasper' sweater is 3D stitch heaven and the 'Holiday' sweater is basically a snuggly Fast Love Tunic with a turtleneck, yay!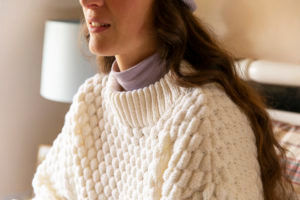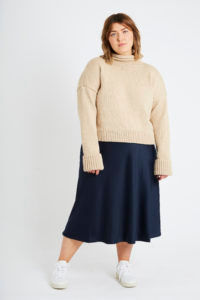 Jasper sweater (left) and The Holiday sweater (right).
Once the collection was ready, it was shoot time. Our Creative Director, Co-Founder and proud dog-mum to Freddie, Jade, took us to her Dad's cosy cottage, the perfect 'The Holiday'- esque location. Our lovely models Elle and Jess quickly got stuck in, although Jess nearly had her hand nibbled off by a local horse. Our photographer and Jade's sister, Brooke, got snapping while our Design Director, Ben, got all the Behind The Scenes goodies including buttery crumpets, puppies and a little post-shoot delirious dancing.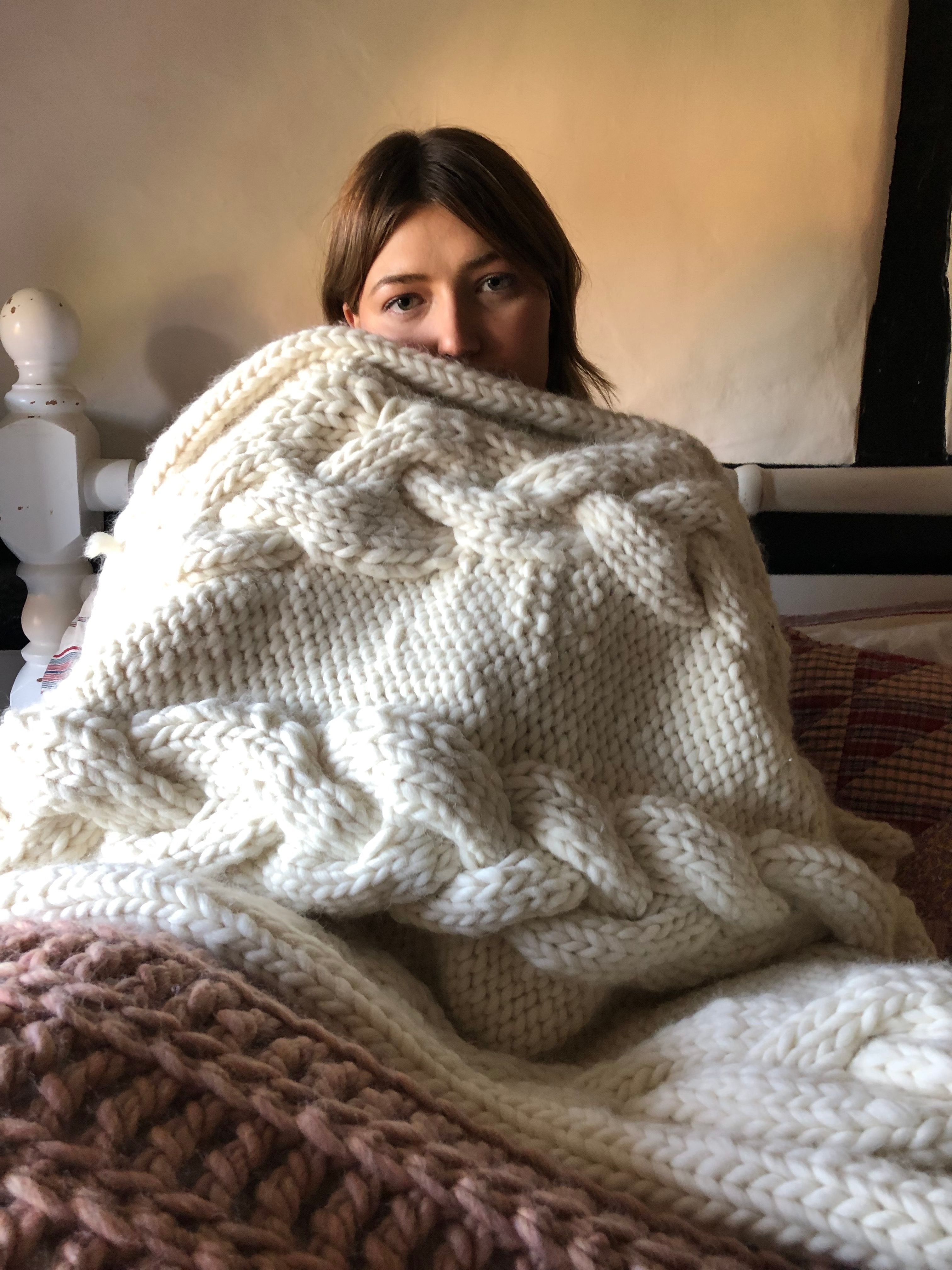 One of our models, Jess, hiding under blankets.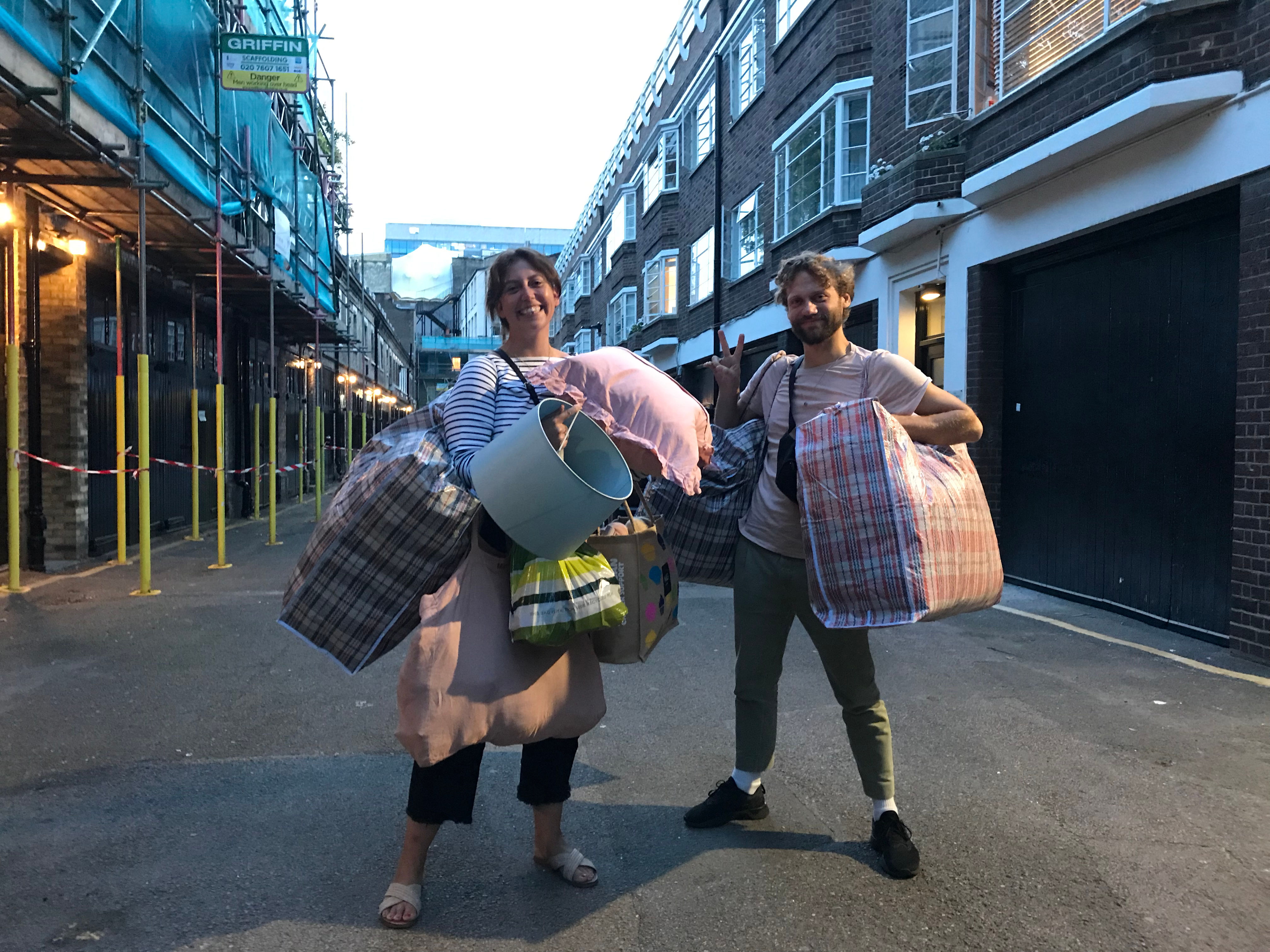 Our Head Designer, Tegan and Design Director Ben, playing human bucking bronco on the way back from the shoot.
A little message from our Co Founder and Creative Director, Jade:
"Hey Gang, it's Jade heeere. I love all of our collections, but I'm particularly excited by the start of knitting season and this A/W collection. Think Rom-coms, crackling fires, double duvet days, hot chocolates, frosty mornings and of course, woolly things."
We hope you guys love the Cosy Collection as much as we love watching 'The Holiday', you can shop the full collection here and don't forget to #shareyourknits with us.