WE'VE GOT THE MESSAGE LOUD AND CLEAR – THE HERRINGBONE STITCH IS A GANG FAVOURITE. REGULARLY SETTING OUR INSTAGRAM AND FACEBOOK ACCOUNTS ABLAZE, ITS DISTINCTIVE, ZIGZAG STITCH CREATES A LUXURIOUS, TEXTURED PATTERN. WE LOVE USING IT WITH EXTRA-THICK HOMEWARES OR ACCESSORIES – LIKE OUR KOSELIG BLANKET AND OUR STARDUST SHAWL TO NAME A FEW. FOLLOW OUR GUIDE TO LEARN HOW TO KNIT HERRINGBONE STITCH!
Don't be intimidated, the Herringbone stitch is easier to learn how knit up than it looks! Follow our step-by-step guide below and with a bit of practice, you'll be a Herringbone master in no time. To start, you'll need to know how to knit, how to purl, and how to slip stitches – by alternating these steps in a sequence, you'll create the Herringbone stitch.
If you're trying this technique for the first time, give our Stardust Shawl a go! It makes the perfect starter project. Paired with a large knitting needle – 15mm or 25mm – and a yarn like Crazy Sexy Wool or Heal the Wool and this project will fly by. These chunky yarns knit up quickly and will really show off the beautiful zigzag pattern. Now let's get to it!
THE TOOL KIT
For the project below we used:
-1 ball of Crazy Sexy Wool
-15mm knitting needles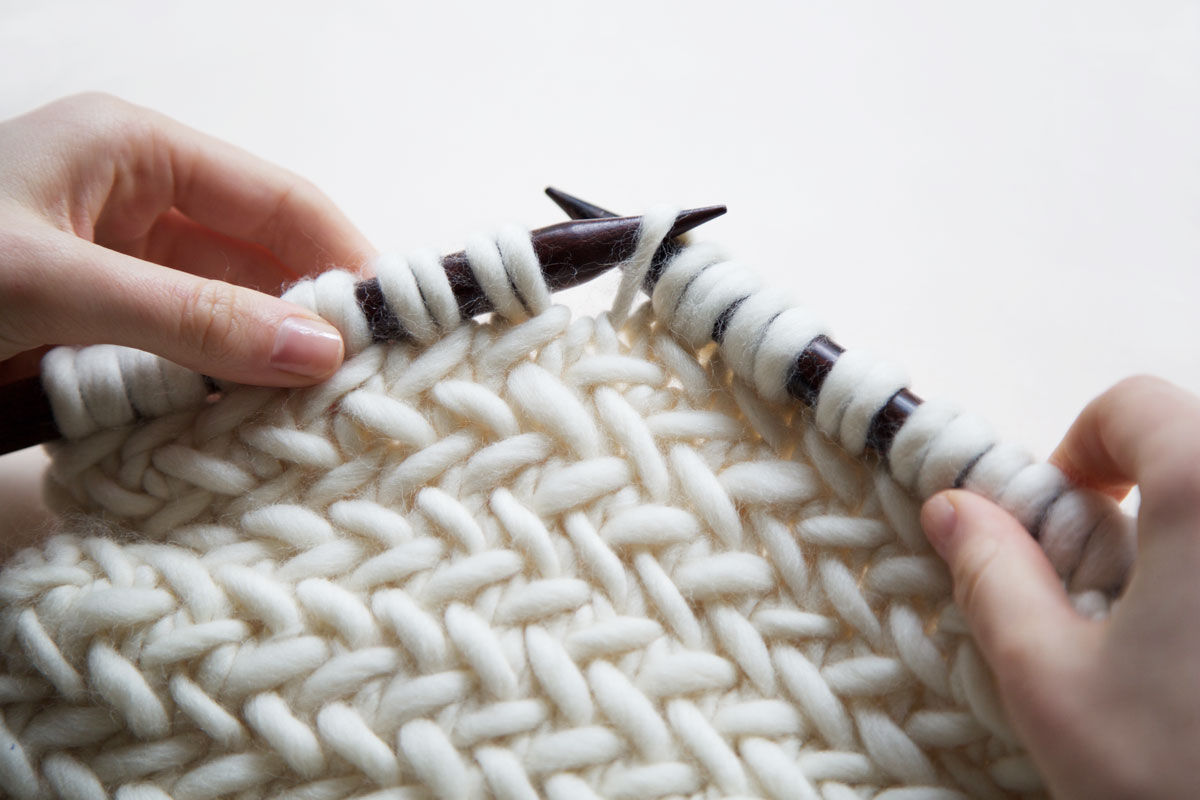 THE STITCH
We've broken down how to knit Herringbone stitch into simple steps for you over on our How To page. No shying away now, pick up those needles and get started!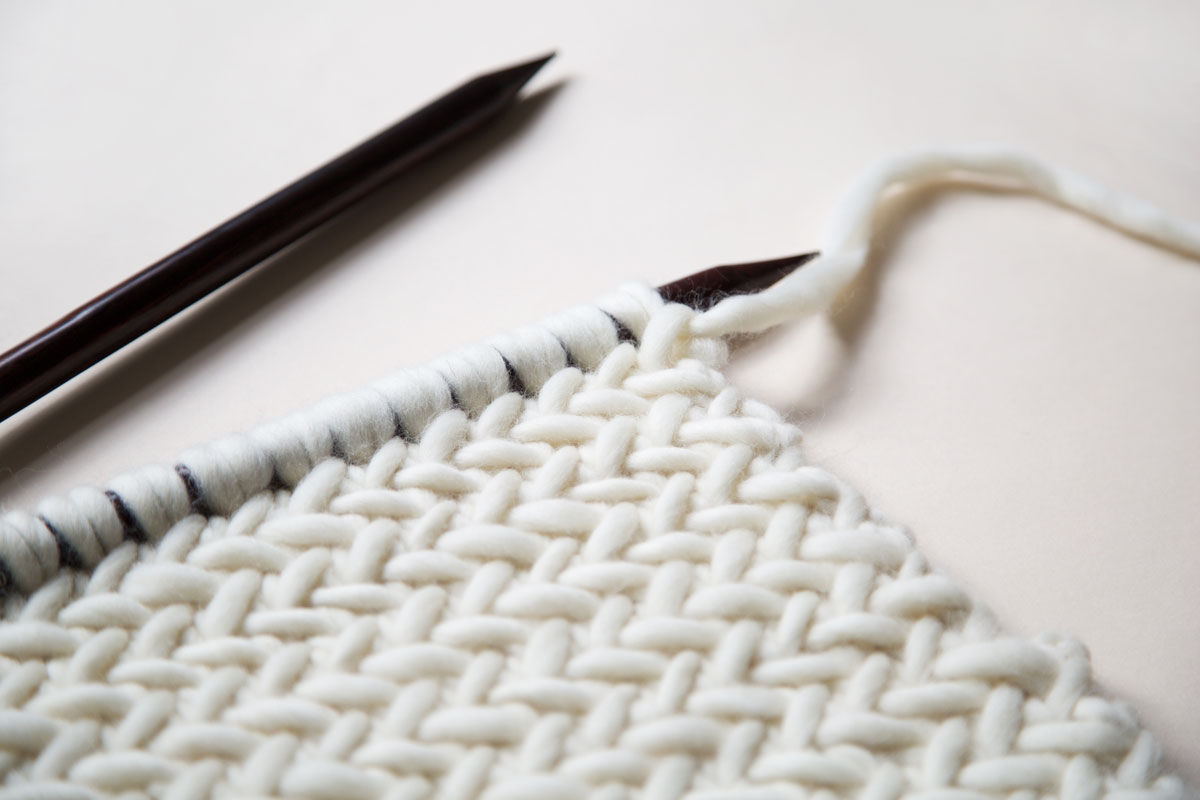 Feelin' the Herringbone stitch rhythm? Us too. If you ever want to take a little break while learning how to knit this stitch, don't stop in the middle of your row. We recommend you knit until the end of your row, so you don't forget where you've left off. We hope you are hooked, have fun knitting!
Watch our video tutorial if you need more help or want to get more guided practice. Let us know how it goes in the comments!