There are a million reasons to love our summer signature Ra-Ra Raffia yarn. Vegan, biodegradable and water-repellent it's the perfect fibre for your seasonal accessories. We love how much you guys love Ra-Ra Raffia, so we wanted to share our few tips from our designers and you guys, the gang, on how best to work with it.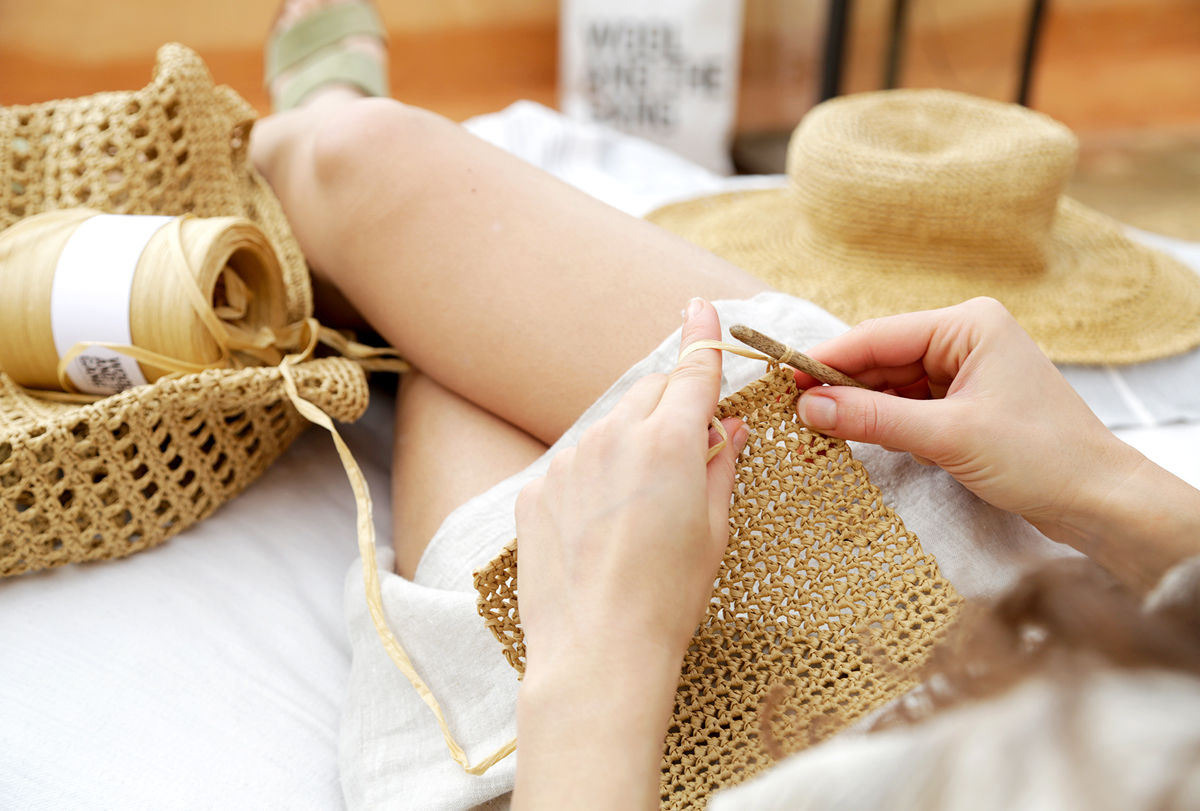 First up, a couple of tricks to stop your lightweight raffia unravelling:
Keep your cone upright

Work from the outside end, making sure the inside end is safely snuggled up

Put the yarn in a cup, mug or something similar to avoid tangles. Some of our Gang have used hair ties, elastic bands and even zip lock bags!

As soon as you get a tangle, untangle it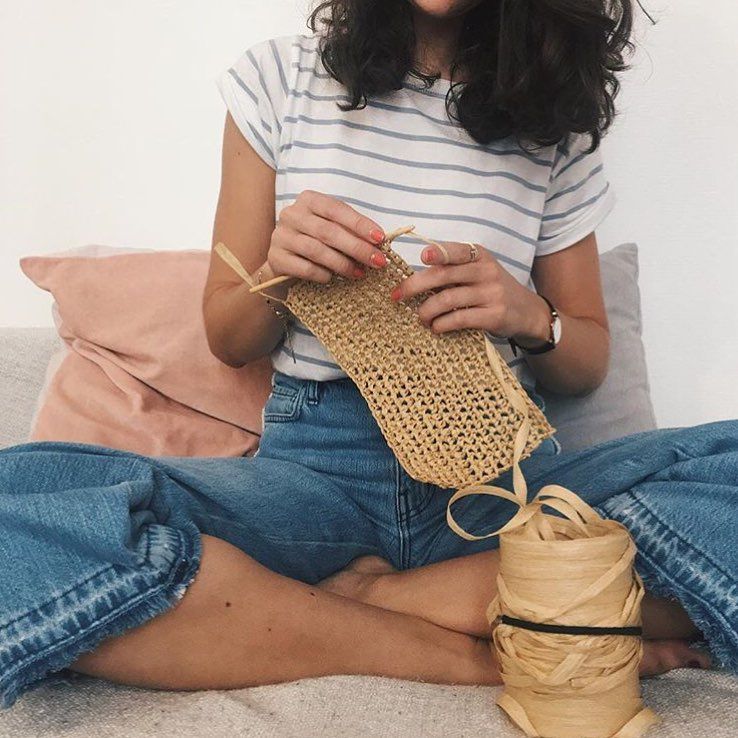 Part of what makes this yarn so great for summer is it's airy quality. This also means that sometimes you'll need to block it a little to get it to the shape that you want. If you are going to steam your raffia pieces, be sure not to over steam them as you will wilt your yarn.
Steaming isn't suitable for every raffia piece, and is better used for flat pieces such as bags. You can do this by pinning your work flat onto an ironing board and giving it a little steam. 
A way to block out more three dimensional pieces, such as hats, is to spray your garment or accessory lightly with water and then cover in fabric (a pillowcase works well). Weigh it down with something heavy and leave overnight. 
Shop our Ra-Ra Raffia here or watch a tutorial of us making with it here.