Stranger Things fever has officially gripped us at Gang HQ. If you're anything like us, you'll have spent the past few years obsessively binging on Netflix's Stranger Things, and as a DIY craft brand we've been paying close attention to the epic sweater vests and fair isle jumpers that have got our inner craft nerd seriously excited to recreate.
After the recent release of season 3, we couldn't help but notice that Eleven wasn't the only one serving serious looks. This inspired us to rewatch all the seasons and pick out the finest woolly moments from this 80's-inspired TV show, just for your enjoyment.
Warning: May contain spoilers!
Number 1.
Mrs. Wheeler, a.k.a Mike's mum, who gave us serious swimsuit inspo in season 3, also rocked an impressive two tone sweater vest complete with chunky rib trim, best worn with Farah Fawcett esque curls.
Wanna make your own? Try the Tommy Top.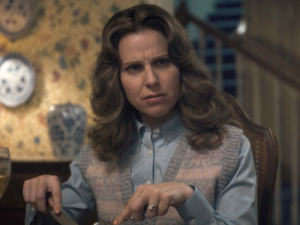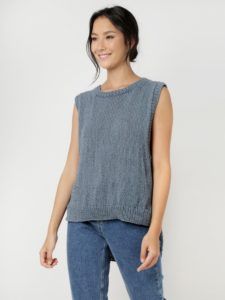 Number 2.
In season 1 Barb (R.I.P Barb) went to reluctantly hang out with Nancy Wheeler and Steve Harrington and was never to be seen again. In her short time in Hawkins, she still managed to give great #styleinspo with this frilly 80's sweater, anyone else want a tutorial on how to make that neck?
Be more Barb with the Is This Love Kit.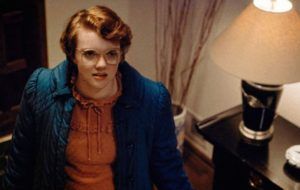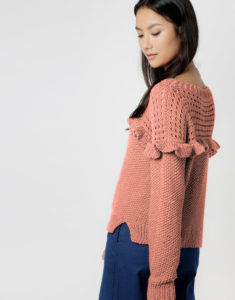 Number 3.
Mike in this impressive fair isle 🙌
Make your own with our Cast Away sweater kit.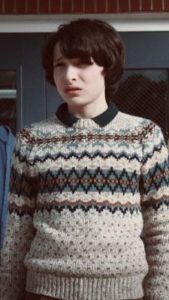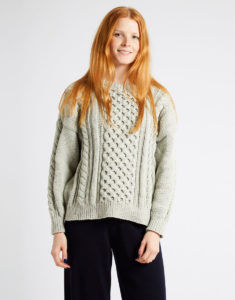 Number 4.
Not only is Nancy Wheeler amazing at killing demogorgon's and launching one-woman murder investigations, she also looks fantastic in a diamond stitch turtleneck.
Knit a Nancy-worthy sweater, our Cyrus knit kit.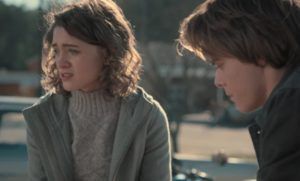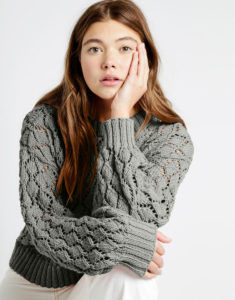 Number 5.
Mr. Wheeler, a.k.a Mike's dad, wearing this excellent nordic-inspired knit with wide rim glasses and a side of sass 💅
Want a bit of Mr. Wheeler's attitude in your life? Knit our Happy Land sweater.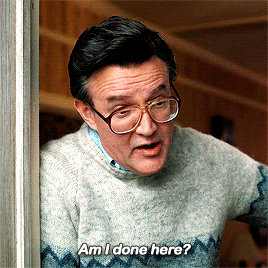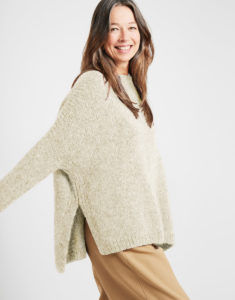 Number 6.
The school dance at the end of Season 2 was a major cuteness overload, made even cuter by the fact Mike wore a grey knitted sweater with his tie and blazer 🤗
Make your own prom outfit with the Cosmic Sweater kit.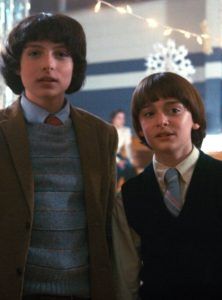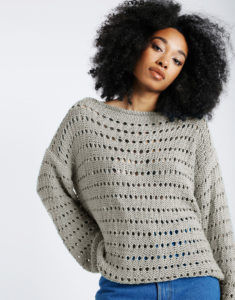 Number 7.
As far as we're concerned Erica is the real star of Season 3, especially in this pigtails/sweater combo.
Knit Erica's full bedtime look with our Koselig blanket and kid's Waterloo sweater.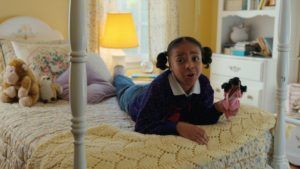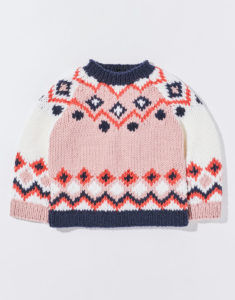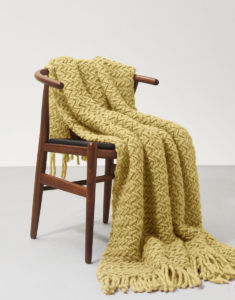 Number 8.
And finally, it's not knitted, but we couldn't do this without giving Steve's sailor onesie an honourable mention… ahoy!
Sail away to Hawkins with our Coco Sailor sweater kit.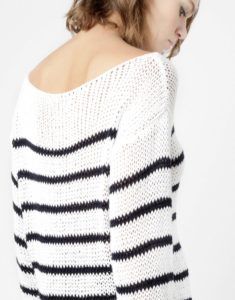 If all this sweater talk has got you feeling particularly inspired, why not head over to our site and browse our range of DIY jumpers, cardigans, homeware, accessories and more.