Bethany Williams, winner of the Queen Elizabeth Design Award and Emerging Menswear Designer Of The Year, is a sustainable and ethically focused designer originally from the Isle Of Man. Each season, she partners with a charity doing vital work in their community. For her A/W20 collection Bethany is supporting The Magpie Project, a charity based in Newham, East London. 1 in 12 children are homeless in the London Borough of Newham, a number Jane, Founder of the Magpie Project, felt she had to do something about. "We believe all children have a right to a secure, safe place to play, healthy food, engaged parents, and access support no matter what their family circumstances, their nationality, their immigration status. We provide practical support and advice to homeless or insecure mothers and children with a series of supported stay and plays and sign-up courses. "
As soon as Bethany came to us with her project, we knew we wanted to get involved. Bethany and The Magpie Project settled on socks for the design is these are the least donated item to homeless shelter but the most needed. So, what can us knitters do to help? We know you guys love to knit for a cause, so we worked with Bethany to design an exclusive pair of socks that can be made by you and donated to The Magpie Project. The 'Magpie' pattern comes with instructions for both adult and child sizes, and you can either download the pattern and use your own yarn, or buy the yarn and tools you need in the kit (heads up, you won't be charged for the pattern and you will still need to download it). Once you've stitched up your socks, please send them to:
The Lodge
Forest Lane Park
Magpie Close
Forest Lane
E7 9DF
Since its founding two and a half years ago, The Magpie Project have helped more than four hundred families, but Founder Jane knows "there are so many more to help". Their main mission at Magpie is to "bring the best of all things to our mums and minis and Wool and the Gang are the very best." We hope you guys find some time to make a few pairs of socks to donate, we know you're a giving bunch and we hope to use our collective knitty powers to do a little good this January.
As Jane says, "Socks are something nobody should have to get second hand. So we want to thank you all so much for making our mums and minis toes toasty in these dark and cold days."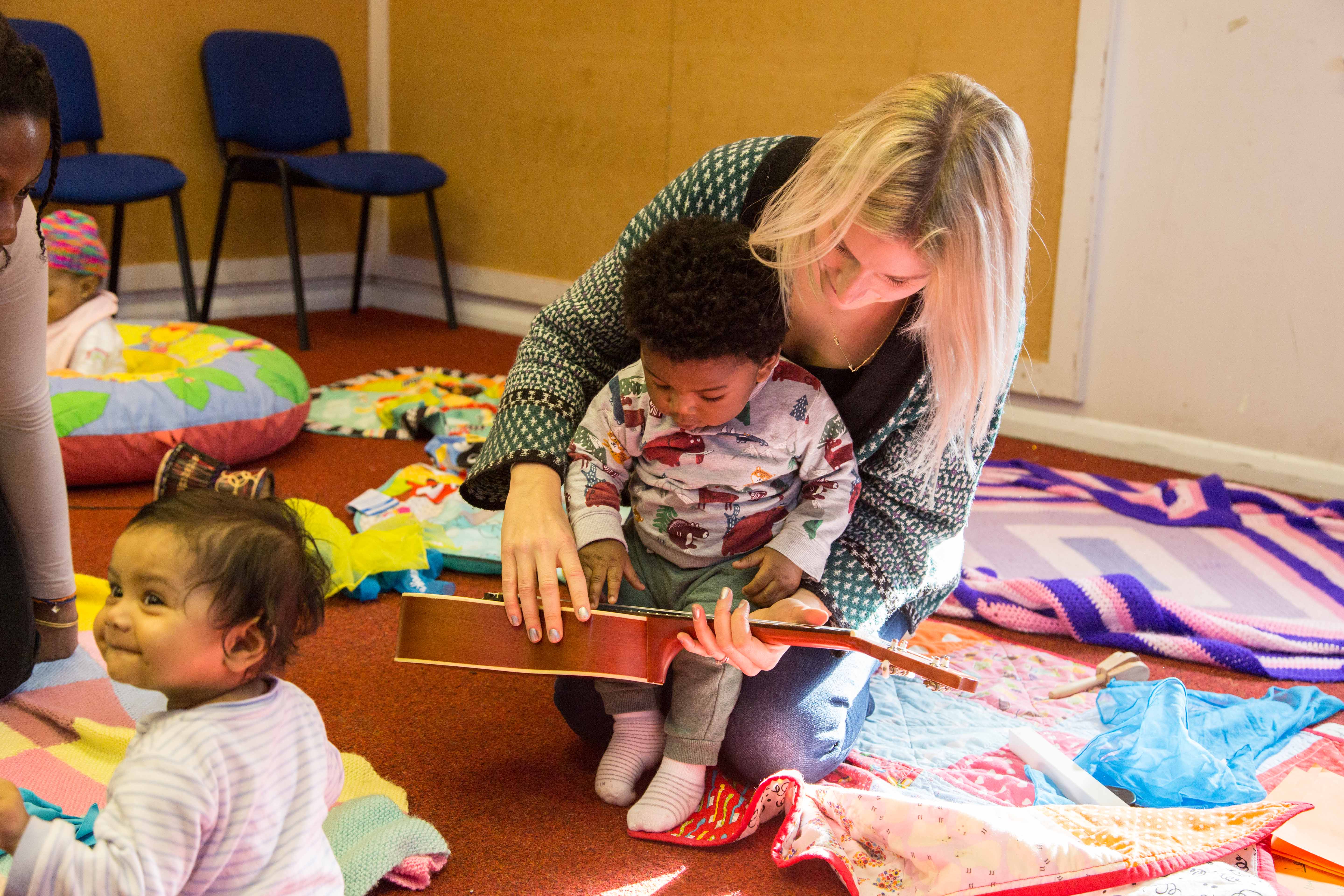 How did Bethany first start working with The MAGPIE Project? I was first introduced to The Magpie Project by UCL PhD student and researcher Diana Margot Rosenthal in early 2019, where she talked with me in depth about what important work the charity does. I was introduced to Jane Williams, the founder of Magpie, and found the work that they do so inspirational.
Social justice has always been a part of Bethany's work, so how does she think craft will change the world? Craft and the art of making things by hand is seen to be a form of therapy, a creative outlet that can bring so much fulfilment and positivity to the maker. It can control where they may not feel in control over other elements of their lives.
And what does she like to make? I don't get much time to dedicate to a particular craft, but during the research and development process of my collections I like to get stuck in with all sorts of material experimentation. I really enjoy hand embroidery. I feel like it's something I look forward to do as it means I can get comfortable on the sofa with the TV on in the background and stitch away. It feels almost like a meditative process so for me it's such a treat!