In our latest collaboration we've teamed up with Berlin-based, woolly wonders Maiami Berlin. Founded in 2004, the brand become known for its colourful, fluffy mohair knits that combined a truly modern aesthetic with the traditional craft of hand knitting. Maiami is now stocked in boutiques all over the world with a loyal fan base of fluffy followers, and for the first time ever you, our lovely gang, will have the opportunity to make your own Maiami. The capsule collection is made up of two irresistible kits, the 'Maiami' sweater and the 'Vice' cardigan (read on for more about those names) and as they're knitted on some of our chinkiest needles, you can make up these mohair beauties in no time.
What was the inspiration behind the sweater and cardigan you've designed for us?
The vibe of the 80's  – The graphic patterns of vintage 80's windbreaker nylon jackets were definitely the inspiration for the chevron pattern. The colours were inspired by the 'Take Care Mohair' palette and to add a little bit of a Maiami touch, we mixed them with a creme colour to create the melange look that we love.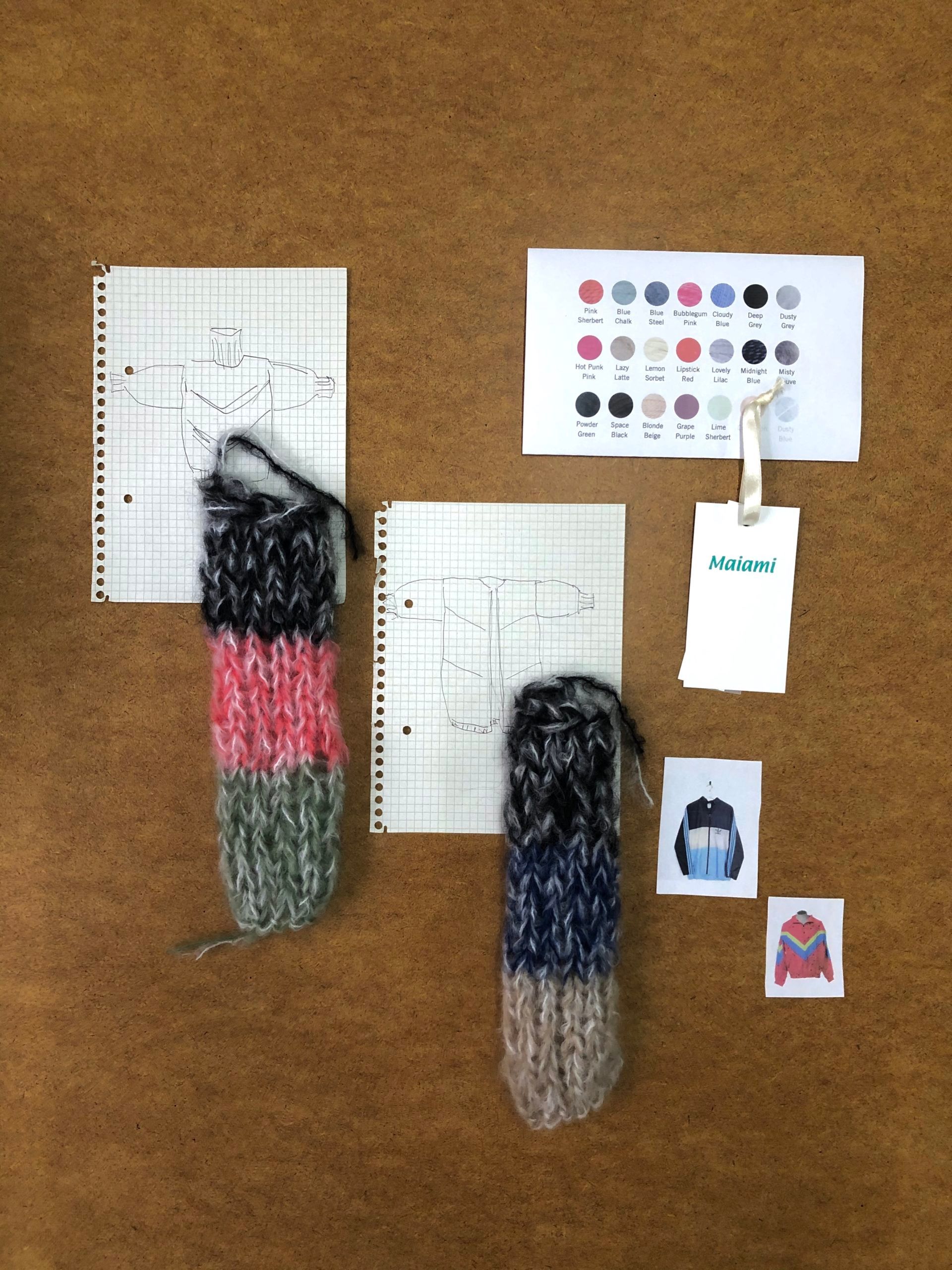 Maike's sketches and samples for the collection
Where does the name Maiami come from?
It is a combination of my name and the city of Miami, when I started to knit more and more, also for friends, I loved to watch Miami Vice as background entertainment. I liked the contrast between the upbeat, sunny big city, with iconic neon signs and the handmade designs made of soft, warm wool. That's exactly what Maiami represents. The combination of vintage and innovation – the combination of nostalgia and modernity.
So one day the idea of the brand name evolved.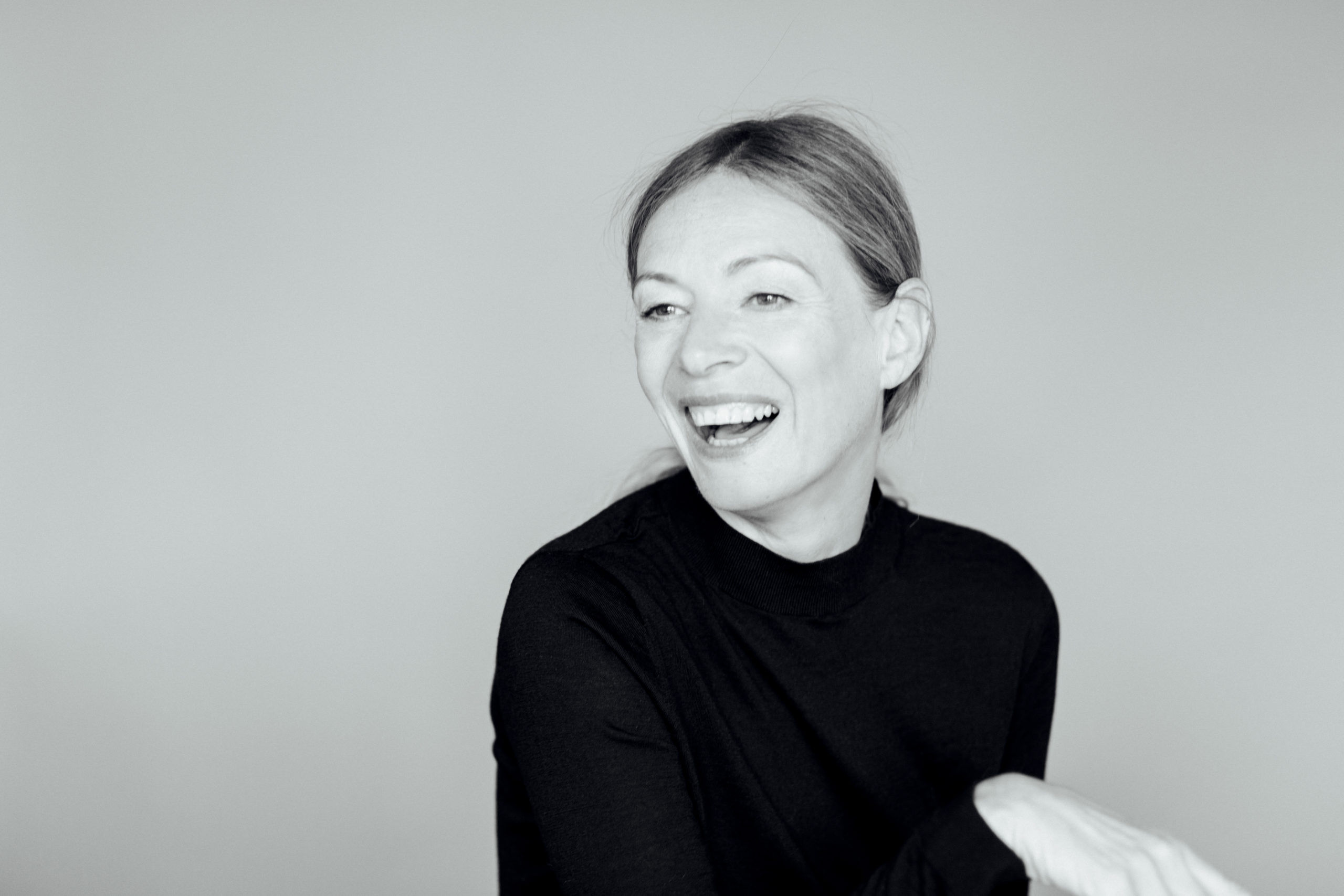 Maiami Founder, Maike Dietrich
How did you start your brand and why did you choose hand knitting as your medium?
Hand knitting is such a lovely way to be creative. I always found the different surfaces you can create fascinating, Maiami has evolved from developing patterns and stylised intarsia motives to what it is today. My first commercial sweater was made of merino wool with an oversized flamingo intarsia.  
I never really had or followed a business plan – I learned to knit from my grandmother as a child and rediscovered the craft about 16 years ago. After receiving plenty of orders from my friends and acquaintances, I thought: this is really starting to be a business and started to approach wholesale contacts.
How is sustainability woven into the story of your brand?
Renewable and natural fibres make for the biggest share in the materials we use. They come from working with renowned European suppliers who have demonstrably committed to the welfare of animals and to ethical and environmentally sensitive production standards. Sustainability is inherent to our brand as for example no machines are needed in hand knitting. It is the complete opposite of a mass production.
Keeping the craft alive and passing it down to younger generations in creating workspaces solely for knitting feels like a cultural responsibility that we love to take on. In contrast to that, a lot of the ladies we work with are retired and being a part of our network and knitting for us makes them feel like they are a still a valuable part of society and keeps them busy.
What are your top tips for knitting with mohair?
1. Use two or more strands of mohair to achieve a luxurious, voluminous look. You can mix and match your colours for subtle melange patterns.
2. I love to use big needles for mohair. This way the lightness of the material is emphasised even more, mohair is destined to be used for oversized styles!
3. A plus is that your mohair sweater does not really need to be washed. It has self cleaning properties and we recommend to just air it out on the balcony or at the window to freshen it up.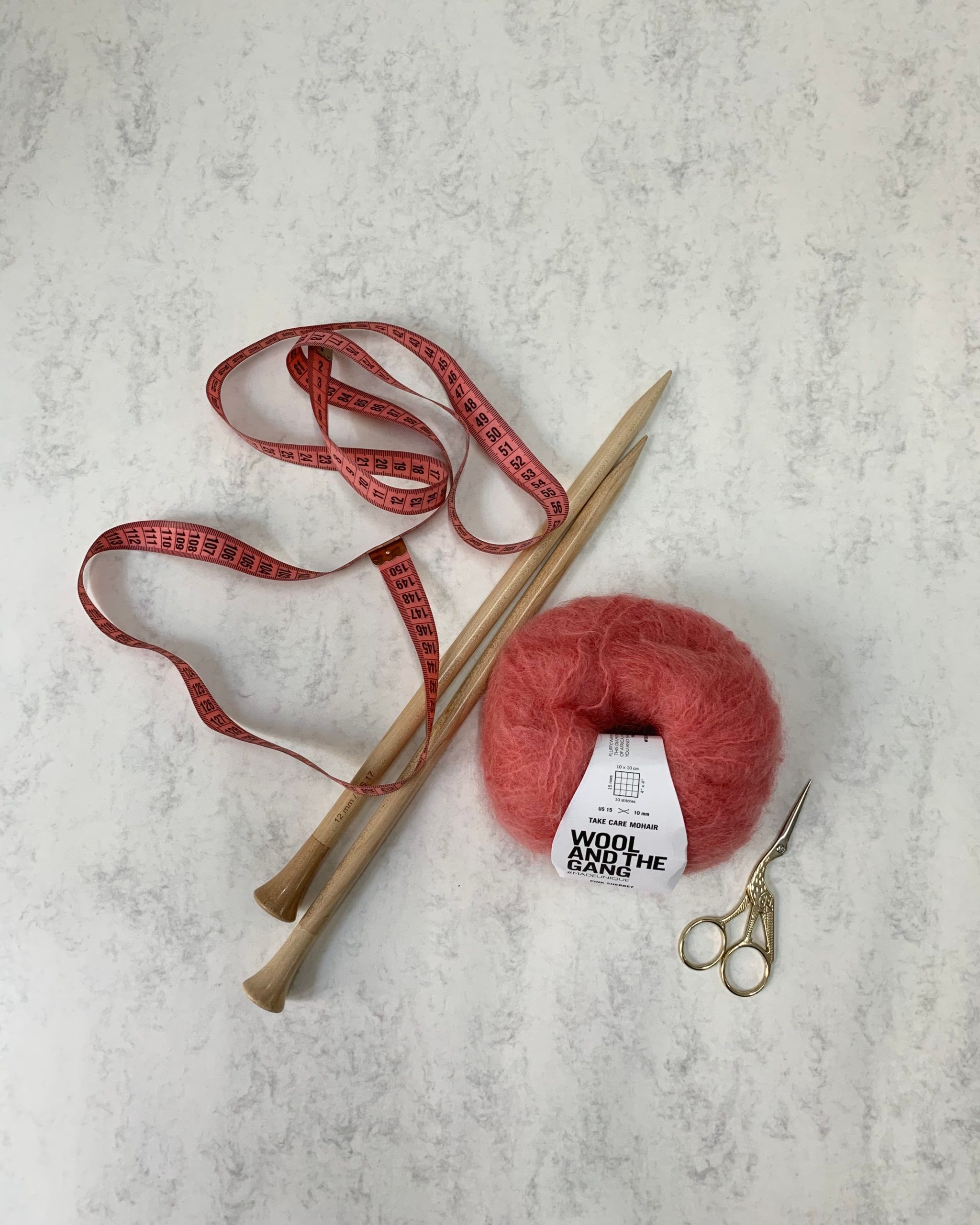 Take Care Mohair in Pink Sherbert
What is your favourite shade of Take Care Mohair?
Blue Chalk, even though it is not featured in our design – such a dreamy colour!
What other brands, crafters or designers inspire you?
I mostly feel inspired by the people around me. A lot of my friends are female entrepreneurs themselves. Style icons like Jane Birkin and Chloë Sevigny for example, that manage to create their own signature look, are also an inspiration.
Where is your favourite place to knit in Berlin?
A good friend of mine has a house at a lake in the outskirts of Berlin, a little weekend getaway – that's where I love to knit the most!